---
---
Posts: 2263
Joined: Fri Aug 12, 2016 8:47 am
Has thanked: 21 times
Been thanked: 313 times
Simple answer is Yes....all but Screw Boy, which is in Patpong 1..... The others are in Patpong 2
No change for Tawan, Golden Cock or Super A
"In the land of the blind the one eyed man is king"
---
I'm not sure which is Patpong 1 and 2, but even Screwboys is almost right next to Freshboys, on the same soi. Screwboys is where it has been for years.
(Unless it has moved in the last 3 weeks).
---
Posts: 323
Joined: Wed Aug 01, 2012 1:55 pm
Location: bangkok
Has thanked: 312 times
Been thanked: 29 times
Undaunted

wrote:

↑

Mon Jan 13, 2020 9:38 am

Simple answer is Yes....all but Screw Boy, which is in Patpong 1..... The others are in Patpong 2

No change for Tawan, Golden Cock or Super A
Screwboys is in Patpong 2. Right at the Suriwong end.
All bars are within steps of each other in Patpong 2 except Banana Room Club (ex Freshboys Soi Twilight, same family as Freshboys Patpong 2) and Jupiter 2018 and Welcome Bar which (which is same management as Banana Room Club) are in Silom Soi 4.
Patpong 2 is the minor Patpong (nearest to Soi4) which has Foodland supermarket and the kings Group lady bars.
---
Have to say, I quite like the new area. It's also closer to my usual hotels.

The only downside that I have noticed so far is missing the bars at the entrance to the old soi. These were a good place to sit and watch all the handsome lads coming and going.
---
---
Posts: 2263
Joined: Fri Aug 12, 2016 8:47 am
Has thanked: 21 times
Been thanked: 313 times
Random thoughts: Depending on the GoGo a drink 300-400, off at Screwboy is 500....and has a nice selection and 300 baht drinks.
Soi 4 is as usual... Recommend G's restaurant on the same side as Balcony, well priced generous portions German Fare.
Bangkok in general certainly does not appear to be lacking tourists however, I saw few Chinese.
Of all the exchange places I saw none offered 30 or more baht to a U.S. dollar.
As usual I stayed at the Malaysia hotel 1080 per night includes breakfast.1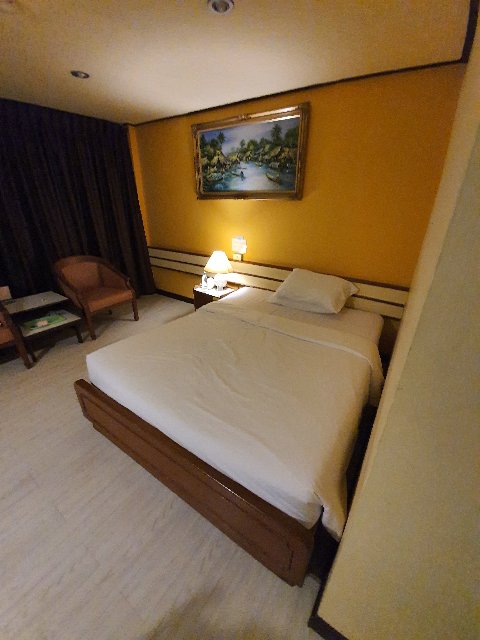 "In the land of the blind the one eyed man is king"
---
Posts: 1392
Joined: Wed Aug 04, 2010 10:21 am
Location: Bangkok, Ram Intra
Has thanked: 6 times
Been thanked: 278 times
I'm not sure why but the old gogos in this new area are doing better then they did at soi Twilight. More customers, more boys and more offs, but also more lady customers. Still remains mostly an Asian tourist destination.
---
Posts: 18467
Joined: Sat Jul 31, 2010 11:21 am
Location: Thailand
Has thanked: 2 times
Been thanked: 992 times
That
part I can do without. Seeing the boys showing any interest at all in the ladies would turn me right off.
---