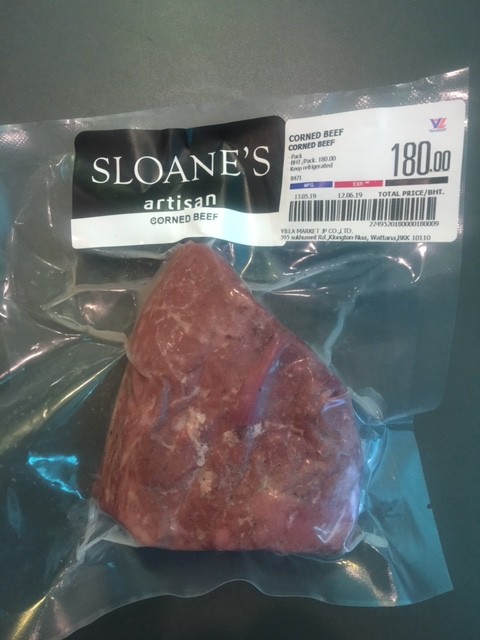 It seems that most of the posters on this and the other boards are either Pattaya residents or Pattaya visitors but if I were living in Pattaya I would be willing to travel to Bangkok just for this product.
I bought this several times at the Villa Market on Sukhumvit 33, Bangkok. I've not found it at other Villa Markets in Bangkok. It's not always in stock.
I like other Sloane products as well, especially the Pastrami. I find that at Central Food Hall Chitlom only also not always in stock.
They have a web page with deliver options but I don't see the corned beef on offer as a delivery choice. The butcher is British, I think, but the corned beef and Pastrami are New York style deli meats. British style corned beef is often ground up, good to make hash but nothing else. There's also more traditional British products like black pudding.
https://sloanesbk.myshopify.com/