Those of you who have been reading the "Restaurant Reviews & Recipe Exchange" forum lately have seen that I have been trying several "The Dark Side" restaurants, which makes sense since I live on "The Dark Side."
https://www.facebook.com/denswisshousepattaya/
Den Swiss House has become another restaurant I really like. Take a look at the photos. That is the special I had and it was was
very
good. The fillets are both bacon wrapped. I couldn't believe the price. They could have charged double the price and it still would have been well worth it.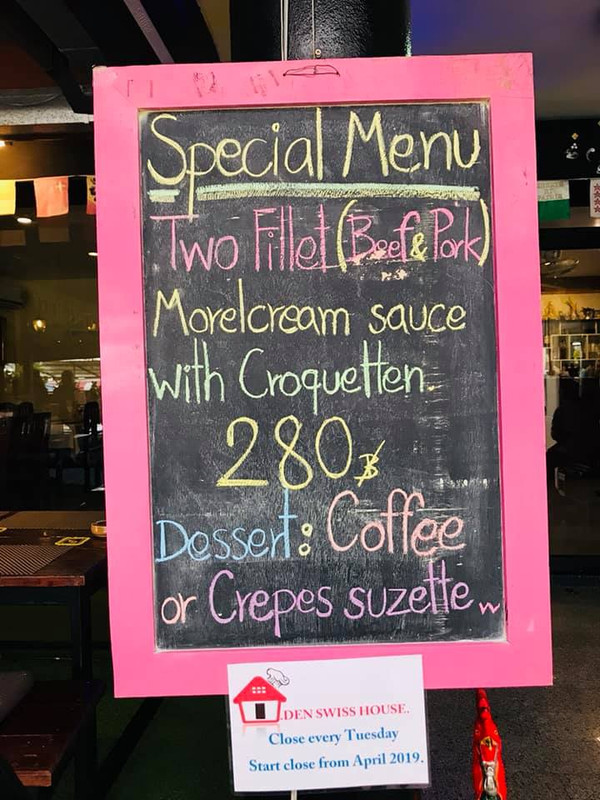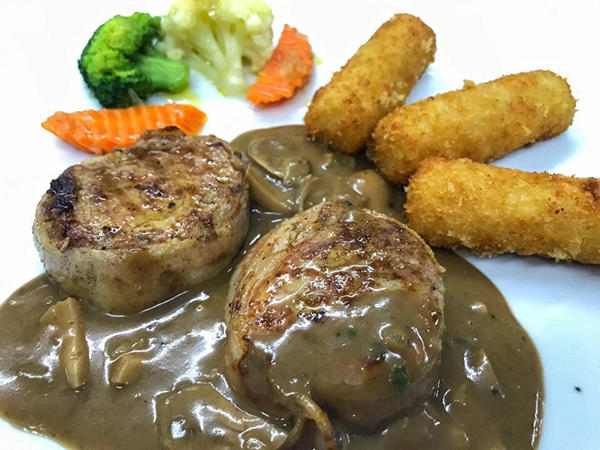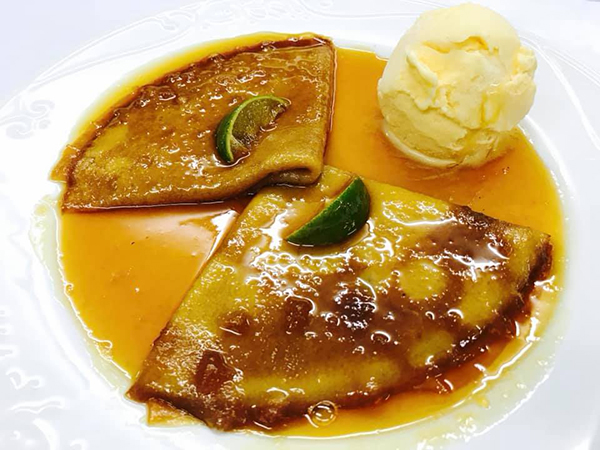 On top of that, all their dinners, including the specials, come with a soup and salad bar. If you've ever eaten at Cherry's, the salad bar at Den Swiss House has the same set of selections.
I had their Crepes Suzette for dessert - as good as any I've ever had - and what the menu doesn't say is it is served with a scoop of ice cream.
They also have a Thai menu. I took a Thai friend with me and he gave Den Swiss House a definite "Thumbs Up." He wants to go again.
They have both indoor and outdoor seating. The service is excellent and friendly.
And luckily for me, it is less than a 3 minute drive from my place. I'm definitely going to be a regular at Den Swiss House.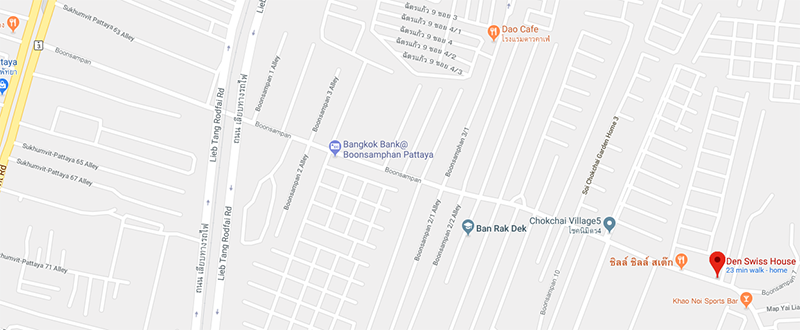 Soi Boonsampan is also known as Soi Khao Noi
GPS coordinates: 12.922488, 100.912866