The BF and I went to Taipei for Gay Pride 26 October 2019. We left Bangkok via EVA on 24 October. I've been to Taipei about 8 years ago before the new easy rail link from the airport to Taipei Main Station. We stayed at the Marriott Downtown and it was not as convenient as I thought it would be to the MRT but otherwise fine.
We met up with several friends from Thailand and two that are living in Taipei. Two spoke Mandarin which was nice but not really necessary as the Taiwanese are educated and speak English well.
The weather was great and nice to get a time out from Bangkok's heat and humidity.
I've been to many Pride events in USA and Europe and the fall into two general categories. Political events or just celebratory. Gay Pride Taiwan was more of just a celebration. A very big celebration. In fact I found it too crowded and difficult to walk and move around. I did not see many Westerners it was mostly Asians, couples and groups. Not as many in you face lesbians as prevalent in USA events. It was louder than Western Pride events.
Not as many Transgenders too. They had their own event and Parade the night before. I did not attend.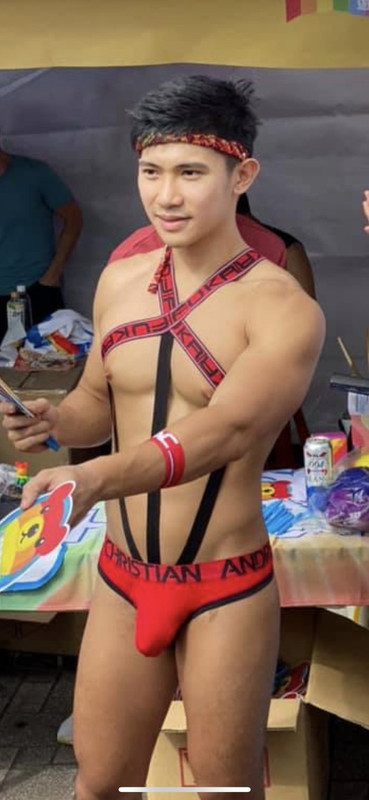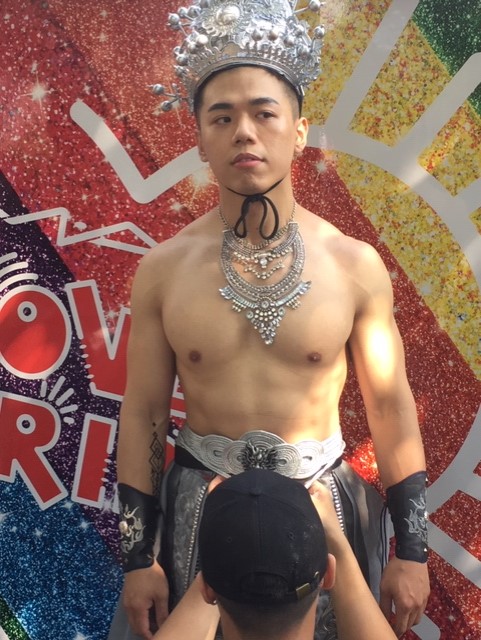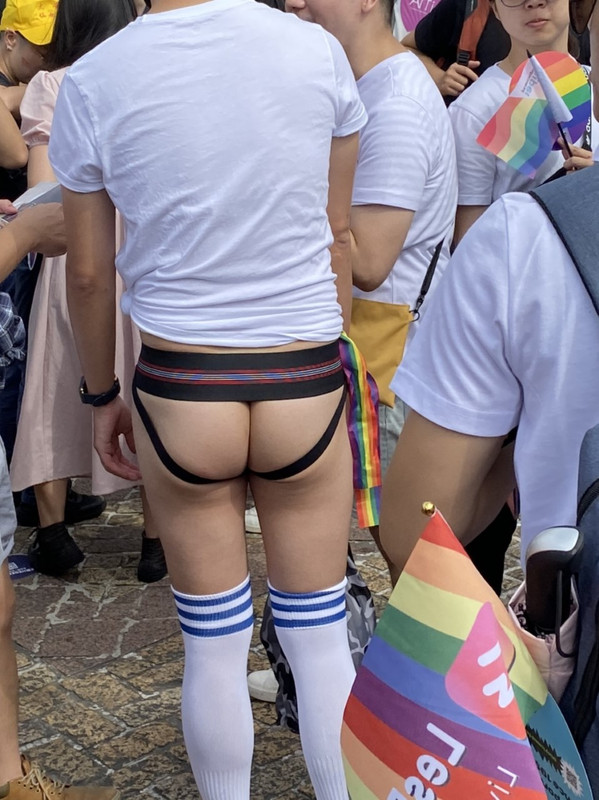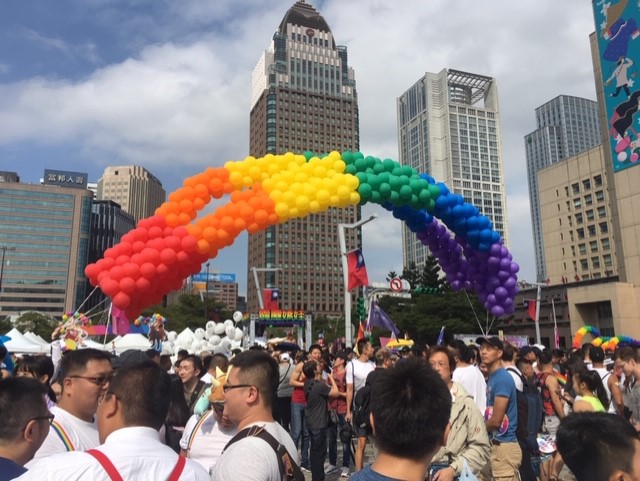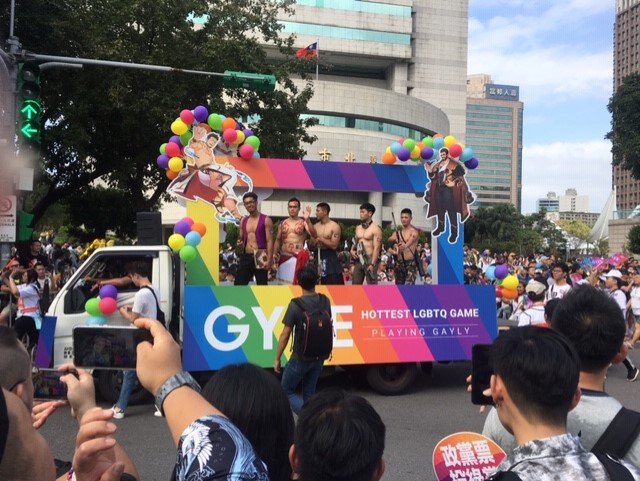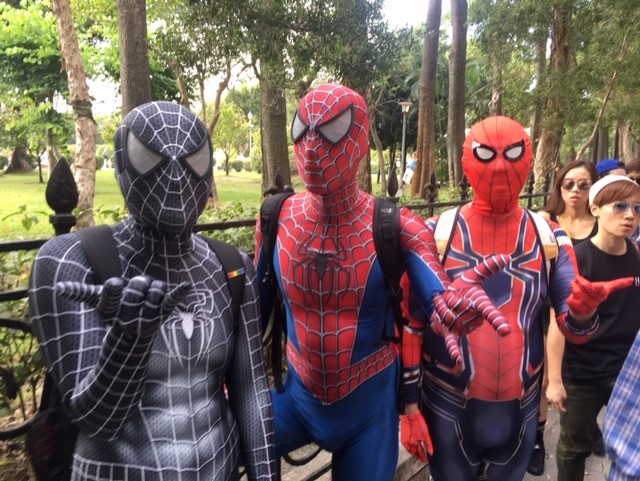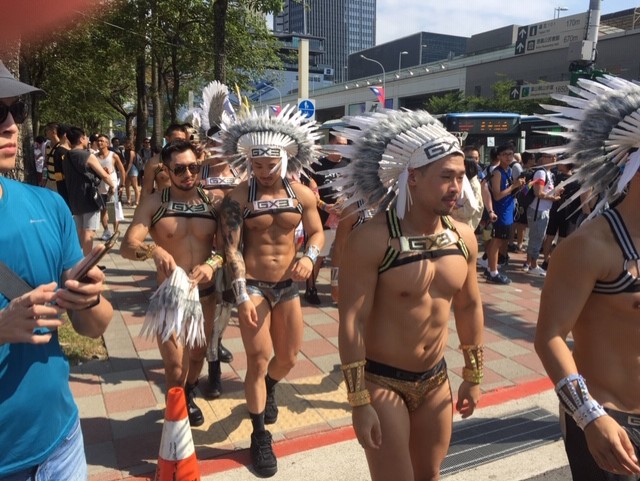 As you see it was a rather low tech event with basic floats, a long way from the Orange Bowl or Macy's. Lots of guys were playing dress up. The Spider-men were from Japan. Some uniform and leather S and M too.
After the Parade there were lots of events. We went to the main gay entertainment area in Wanhua district. MRT Ximen, exit 1 and turn left toward the Red House Ximen. There were too many people on 26 Oct but the nights after were manageable. Bars. cafe's and restaurants.
I discovered an excellent American Style hotdog grill just before you cross the street, MRT exit 1 Ximen and look right, The Time Out Grill. Better than anything I've had in Bangkok or Pattaya.
Day Trip to Shifen Waterfall Park and National park.
From Taipei main station take the TRP train to Ruifang, about 1 1/2 hours. Then transfer to Pingxi and Shenao line to Shifen, about 30 min. Then follow the signs to the scenic foot path to Shifen Waterfall, about 1.6k.