Posts: 1444
Joined: Mon Aug 23, 2010 7:59 am
Has thanked: 237 times
Been thanked: 84 times
Mark Adrignola, known as Thaiworthy, died last night in Bangkok. He had suffered complications from diabetes and was in nursing care. Rest in peace, Mark.
---
Posts: 601
Joined: Sun Aug 01, 2010 7:10 am
Has thanked: 28 times
Been thanked: 18 times
Sad news indeed. Mark was known as a magician and loved magic tricks.
---
---
---
Posts: 1444
Joined: Mon Aug 23, 2010 7:59 am
Has thanked: 237 times
Been thanked: 84 times
---
RIP, Mark. It's been many years (6-8?) since I last saw Mark when he visited Chiangmai. Haven't been aware that he and Jeab were still together but it would appear so given the above photo. Best wishes for Jeab.
---
Fountainhall, a friend and prior prolific poster here and on other message boards, asked me to post the following:

I was very saddened to learn of Mark's death on one of my occasional visits to read the latest postings. Over the last half dozen years, I got to know Mark quite well. We would meet very occasionally for dinner but much more often for a coffee and a chat every 6 weeks or so.

Our last meeting was to have been in March prior to his hoped for annual visit to the USA and a short trip of mine to Vietnam. Very sadly, we did not resume our meetings after the lockdown as I assumed he had made it to the USA. He had been very keen to return for his nephew's wedding in September. Then I learned he had not made it over. But we exchanged messages and I was surprised he had adopted two cats despite his condo owner prohibiting animals. He said all farang in the building owned cats or dogs!

I knew he suffered from diabetes, a result I believe of his having been considerably overweight prior to bariatric surgery and then his relocating to Thailand. But I had no idea he had become seriously ill.

I suspect few posters today remember the history he wrote for one of the now defunct gay magazines about how he re-found Jeab. They had met during one of Mark's early visits to Thailand. Although he did not know it at the time, the attraction was more than instant. Sometime after returning home, he realized he had to find Jeab again but all attempts to contact him failed. I cannot now recall exactly how it occurred, but even on his next visit to Thailand he still failed to find any trace of him.

I believe it took well over a year more before he finally found a contact. He returned to Thailand, found Jeab and they took up where they left off. Mark started planning a return to Thailand full time. If ever anyone deserved a reward for perseverance, it was Mark!

When he made the move to Thailand, he was determined to learn Thai. Here his dogged determination let him down. He did manage two courses at a school near Asoke but then, like so many of us, gave up. In the last two years he had become very friendly with a group who met for lunch every week. They will be saddened as many of us are to learn of his passing.
---
Posts: 68
Joined: Sat Jun 22, 2019 11:41 pm
Has thanked: 146 times
Been thanked: 9 times
We all are saddened by the passing of a dear friend...with a spark of Magic in all he did and say.
Rest in Peace Mark...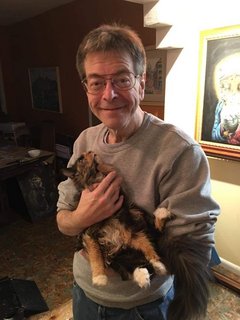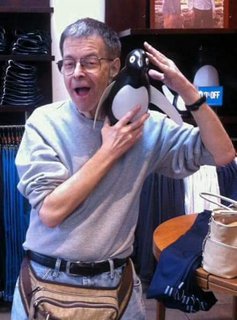 ---
Posts: 68
Joined: Sat Jun 22, 2019 11:41 pm
Has thanked: 146 times
Been thanked: 9 times
---