I received this on group Line: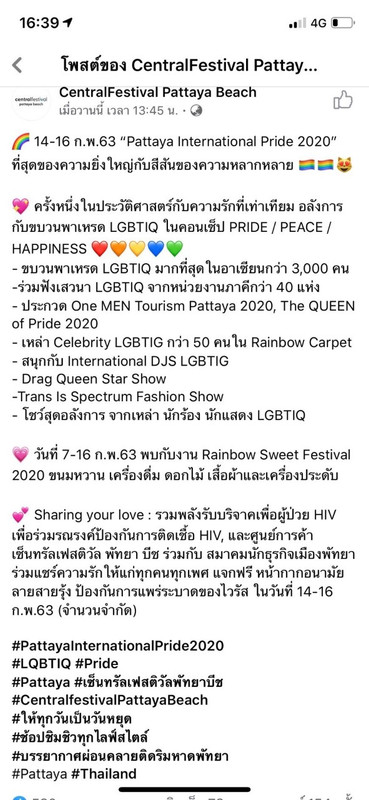 The manger of Castro/Panorama announced last week that on 14 Feb 2020 from 2000hrs they will be putting out a free buffet. He said it will be the same as they had for the opening of the Panorama and that got pretty good reviews. He went on to say that there will be a "march" on second road from Boys Town to Central Festival on 15 Feb.He did not say what time. He then alluded to many Pride LGBTQ events on 14-16 Feb but was short on details.
Perhaps someone here has more information?
I can't make it to Pattaya that weekend. Perhaps someone here can and take some photos and give some reports?