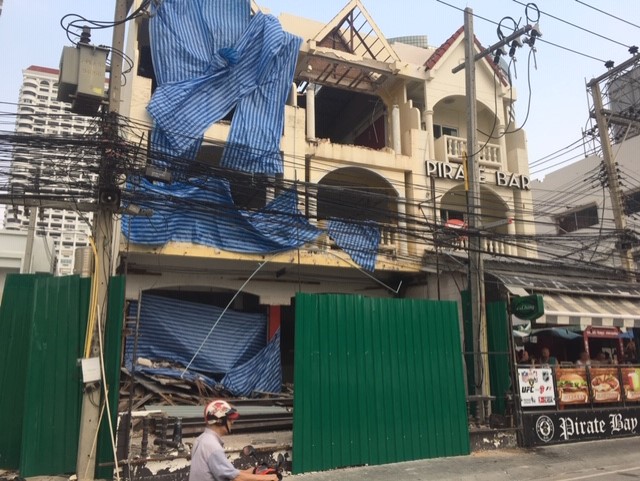 On 9 Jan (Thursday) construction/wrecking crews showed up at the old Bondi and began some sort of major renovation or demolition. Lots of jack hammers, noise and cement dust. The Pirate Cove/Bar remains open but it's not pleasant with the constant noise, dust and vibrations.
I don't know what it will become. A new restaurant/bar/hotel or just a vacant lot? No one I spoke to at the Pirate Cove knew but commented that it's causing them problems.
The Bondi has been closed now for what 5-6 years? It's been slowly deteriorating into a slum building. The Room Club further down also appears to be in a state of deterioration.