Far too many drunken farang come to Pattaya and do stupid things, which creates problems for the rest of us. Sometimes what they do is utterly moronic.
__________________________________________________________________________
Foreigners caught urinating into ocean, local residents ask for investigation and action
ByAdam Judd
October 25, 2019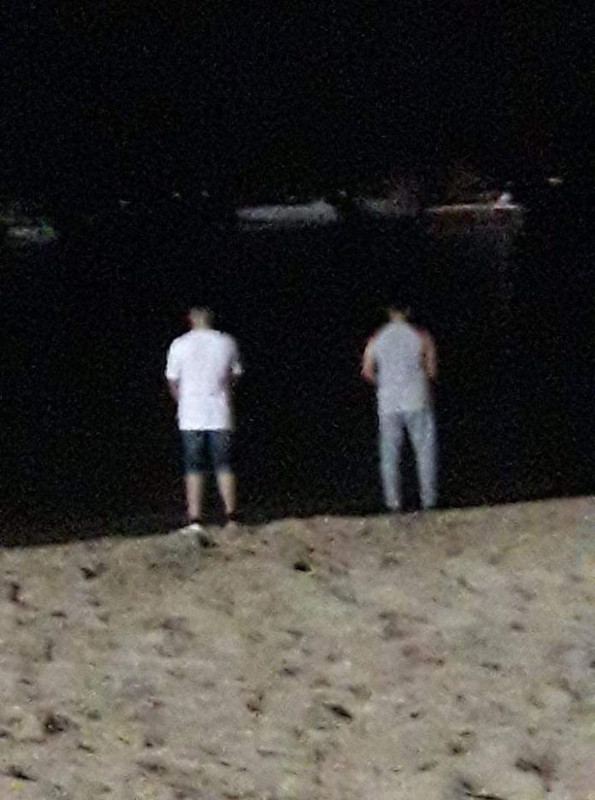 Pattaya -
Thai social media lit up this morning as a popular local watchdog page in the Thai language posted a photo of what appears to be two foreign men urinating into the ocean on Pattaya Beach.
The page, Pattayawatchdog, said that in the time they were watching the incident which happened last evening two other men, also foreigners did the same thing. The page noted this is against several laws in Thailand and that bathrooms were located just across the road.
The reaction by Thai commentators was harsh and swift, asking local law enforcement to review CCTV and hunt down the men, charging them with public indecency and harsh environmental protection laws as a lesson.
Commentators also said this ruined the beauty of Thailand and hurt the image of Pattaya.
Police have not responded to the calls for an investigation at this time, although the Pattaya News notes that just about a month prior a tourist was arrested and charged for urinating off of the Bali Hai Pier which was also caught on camera.
https://thepattayanews.com/2019/10/25/f ... nd-action/