I'm at Diagram beach Monday... Niyom Place next to Rita Orange chairs.
The sidewalk is gone... So are many Palm trees.
I wonder what the future will be as the construct continues to widen the beach walk street and install new large drainage pipe.
These pic taken in front of VT 5 and Avalon Resort Hotel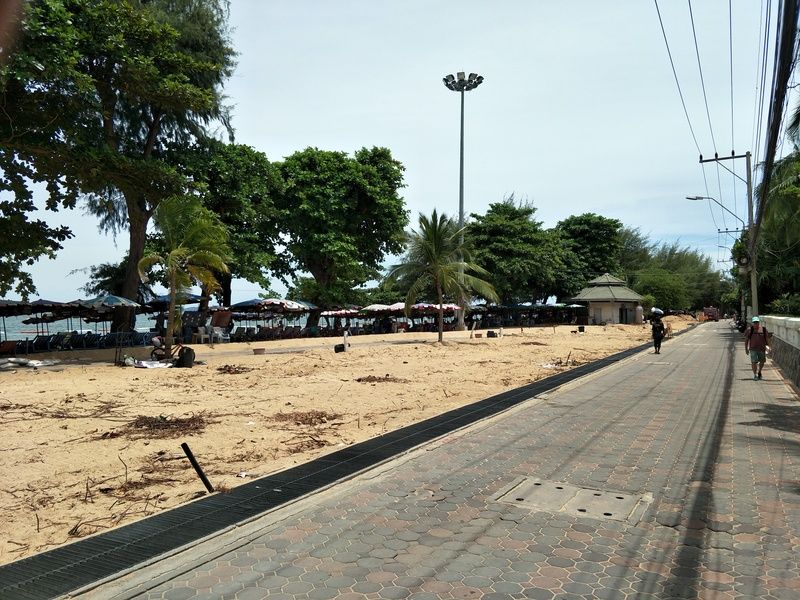 And from Niyom.Place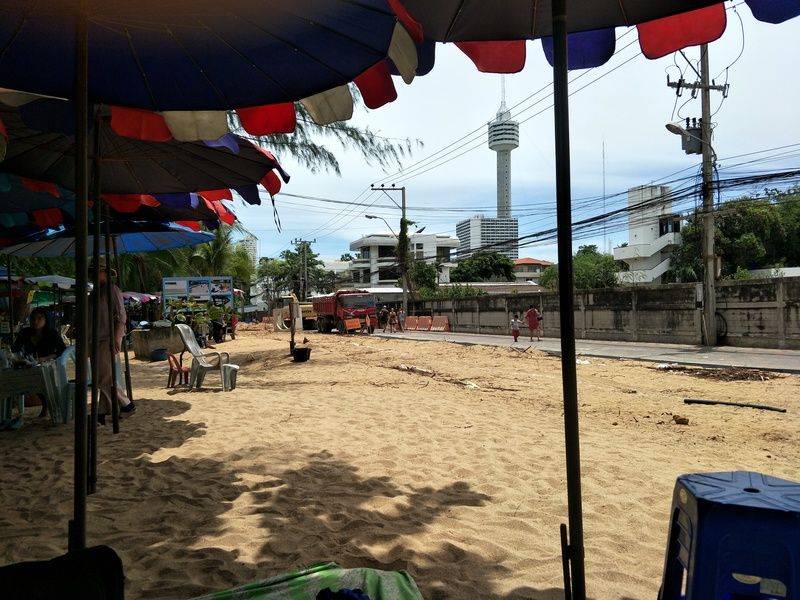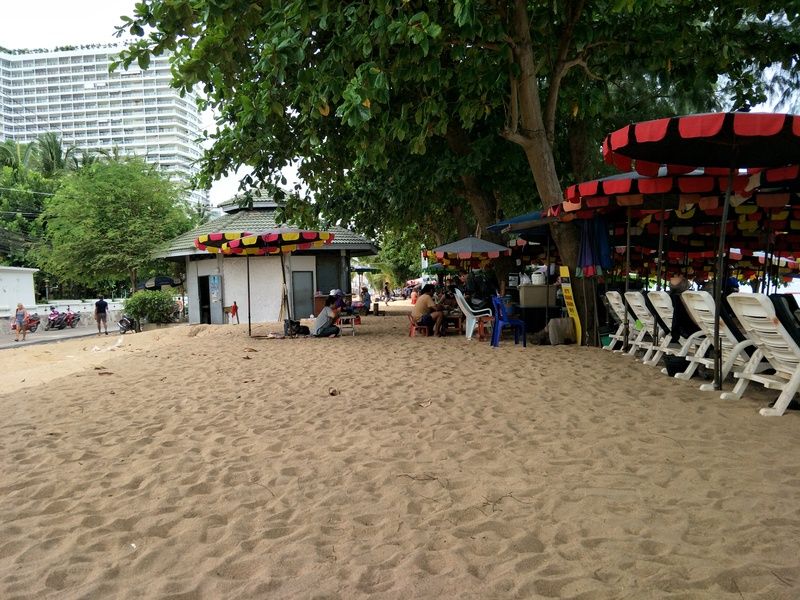 Indeed it is going to be a very different Dongtan beach in the coming year.
Tj