Prisma
is now a go-go bar. Across from Toy Boys. It was a host bar and it was recently enclosed and air conditioned with a new center stage. Drinks are 200B. I was there on May 22 at 2200 and there was around 15 boys. It's about the same as Cupidol and Toy Boys in the boy selections. When I was in this bar there were around 8 customers and none were smoking. I don't know what happens when a big spender comes in opens a bottle and then starts to smoke.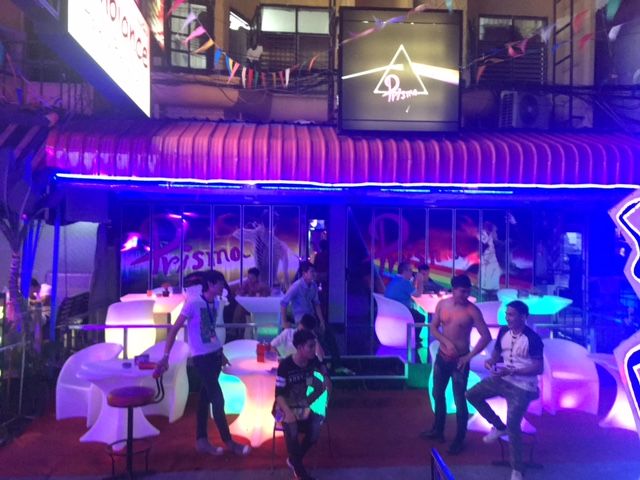 Cupidol
One night the boys are in jeans and the next underpants. Sometimes the foreign boys don't arrive until after 2230. Why I asked and was told, police sleep after 2230.
Toy Boy
They have a steady customer stream and good numbers of boys. Boys in underpants.
Vassa
is closed.
Boyz Boys Boyz
still no parade and the shows lack significant nudity with lots of cover-ups. Huge number of boys. Sometimes all in jeans and other time underpants. No smoking policy is constant. The golden statues remain covered with a loin cloth. What no fig leafs?
The beer bars were doing pretty good given it's rainy season.
The two show bars,
Royal and Castro
had a decent crowd each night. Some cute dancers that I'm pretty sure
some
are available.
Kawai
still open with just a few boys on the fem side.
360
Open with few customers and few boys. Not much of a show.
Dream Boys
Open and some nights lots of boys and next night few. One or two gems. Tend to be from Northern Thailand.
Xboys
can't get past the door from what seems like a caldron of smoke from cigarette smoking Chinese.
Abomb
Same as above